deviantART Gallery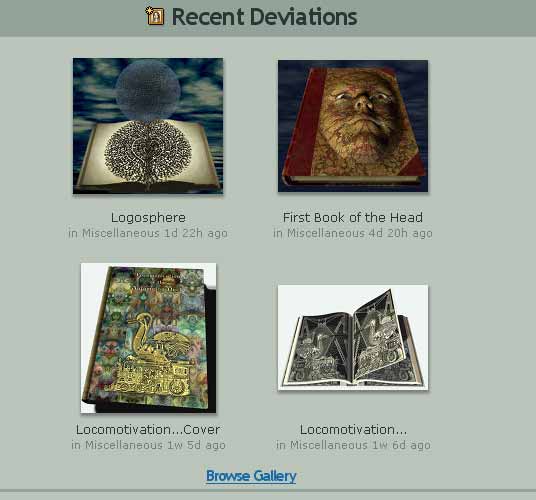 The Complete Collection
I maintain an active account at deviantART.com. I have a gallery, journal entries and more. My gallery includes hundreds of surreal images made in a variety of media. The works span my entire career. DA is also home for my newest personal project, the Lost Books Club.
2005 Gallery Collection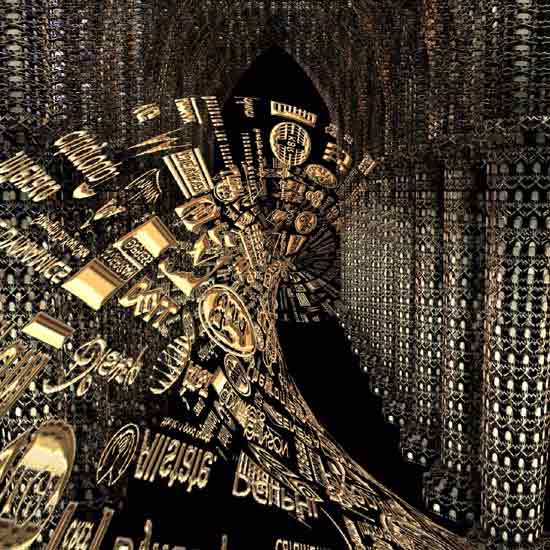 These are digital works I made in 2005 using Cinema 4D, Photoshop, and Poser. The collection includes CD cover art, illustrations, experiments, and more. Digital media offers many ways to explore my interest in color, textural patterns, text, and collage.
How the Green Line Came to Crown Hill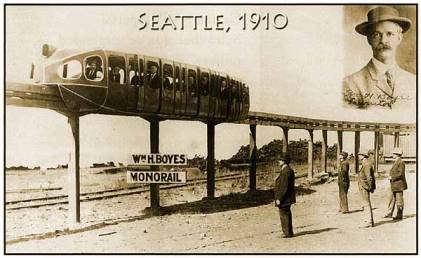 This is not a gallery. It's a pretty good timeline of technology compiled as a reference for a now-cancelled mural commission from the Seattle Monorail Project. I enjoyed compiling the information and perhaps others will find it useful, too.
Animated GIFs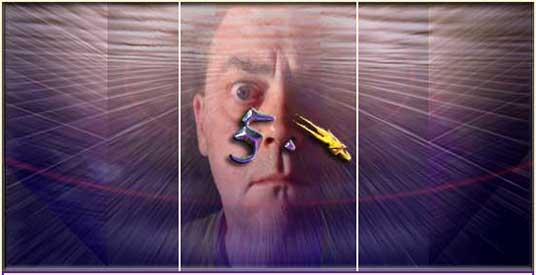 These are tiled, animated gifs from 2005. Tiling them gives them a slightly dizzying, textural effect. There are some large files, so I recommend a fast connection. The interface links to the first 9 gifs.
Laswell CD Covers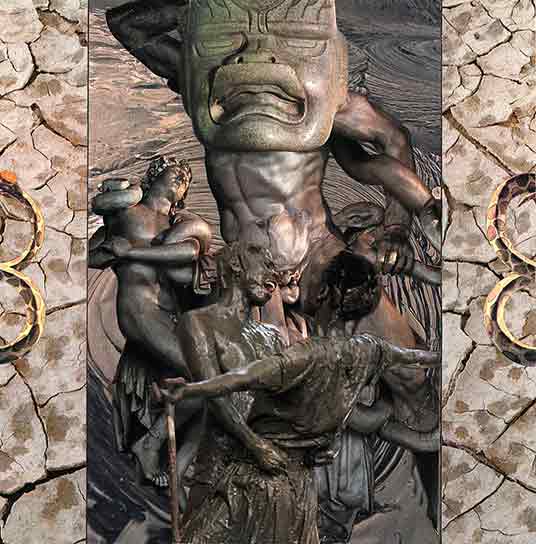 These are collages and artworks that I created for Bill Laswell in 2003. I enjoyed working with Bill. After a while, it became a symbiotic relationship. His music influenced my work. Then, I would call him and he would tell me that my art was starting to influence the music. That was cool!
3D Figure Studies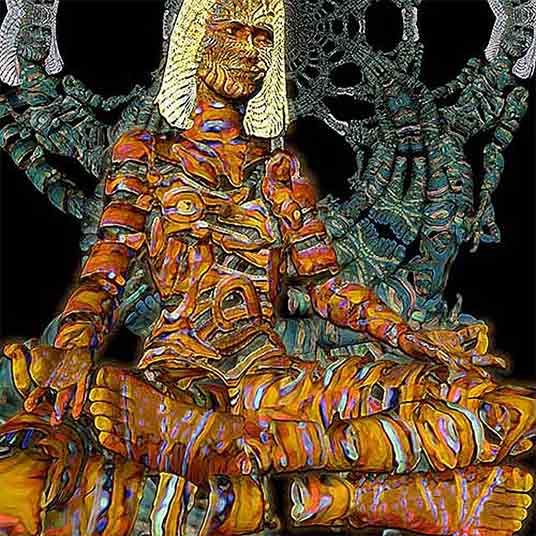 These are 3D figure studies I created in 2003 using Poser and Cinema4D.