Terror Threat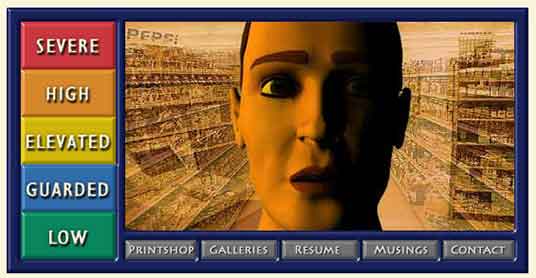 The Terror Threat Index
This is an interface that I made in response to changes in the social and political climate after 9/11, especially with respect to the formation of Homeland Security and their color-coded Threat Index. This turned out surprisingly well and works best as semiotic commentary. Click the image to load the interface.
Animated GIFs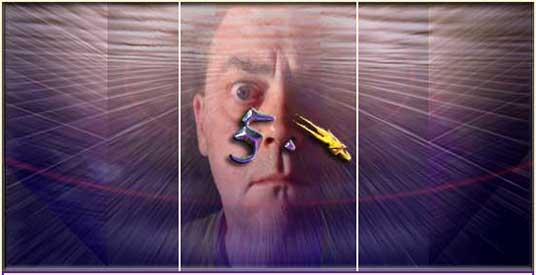 These are tiled, animated gifs from 2005. Tiling them gives them a slightly dizzying, textural effect. There are some large files, so I recommend a fast connection. The interface links to the first 9 gifs.
Asteroid Interface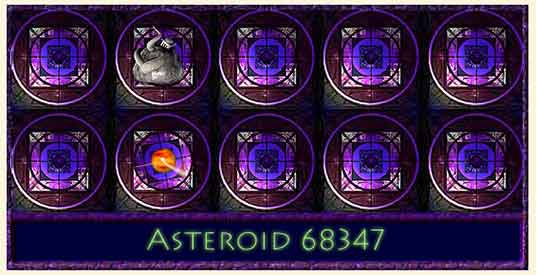 This is an interface that I made based on the notion of naming my website "Offworlds Online." It is a more playful, less practical interface that invites people to take a chance. The links still work, but the destinations are not marked.
2005 Autonomedia Calendar Interface
This is an interface I built based on my 2005 Autonomedia Calendar of Jubilee Saints.
Body of Work Interface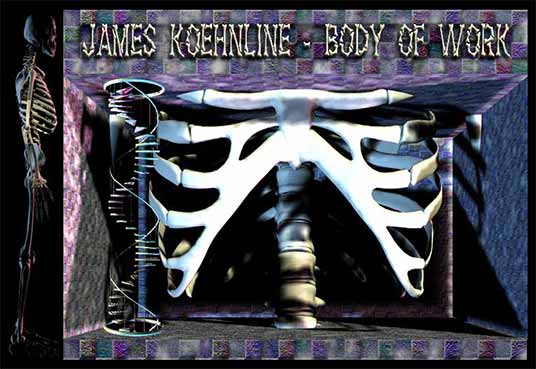 This is a metaphorical design that I made back in 2003. I considered using it as a gallery index for my website, but I never did. Still, I think it is an interesting study.
Unfinished Flash Homepage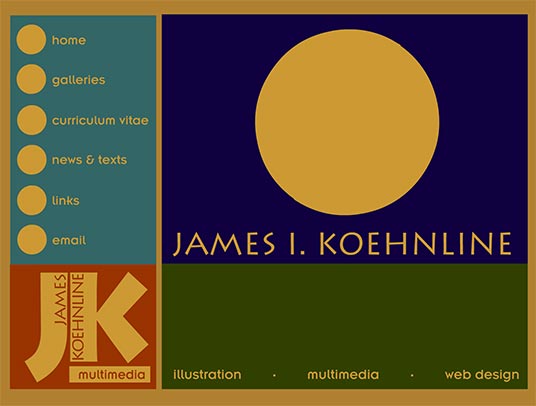 This was an attempt to remodel my website in Flash. I think it was a good idea, but I never brought it to fruition. Now, I would rather spend my time making art than coding a Flash interface.
Jubilee Garden Interface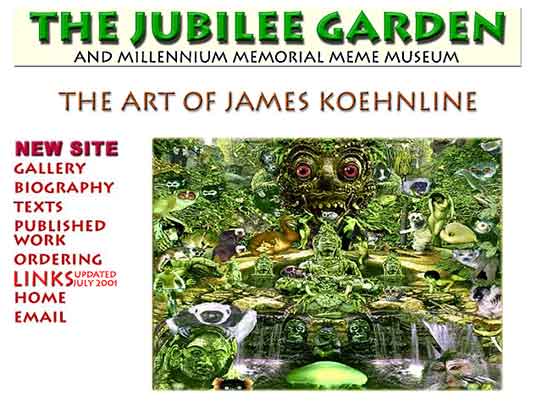 This is the interface for my website from 1999. It is a bright, cheerful interface, but I have expanded beyond the limits of my garden.